The best days of the year are coming. For what is soon arriving, is the season of giving. Are you prepared to spend the Holidays, local business style? Ready or not, stick around to get the best Christmas marketing ideas for small businesses you can find.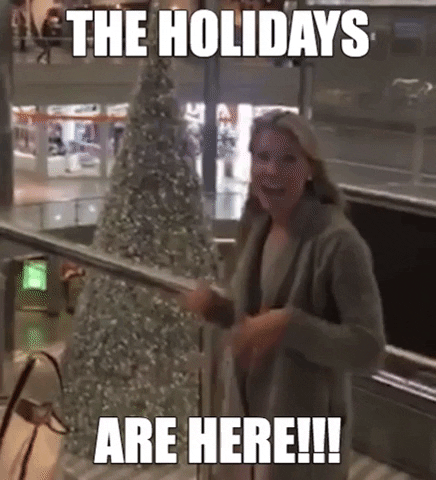 Christmas is just around the corner, and many businesses are preparing their Christmas marketing campaign ideas to accommodate their customers' holiday needs and wishes. Most importantly, it is solely to celebrate this festive season. At the end of every year, local businesses willingly spend their time and resources in strategizing trendy holiday marketing campaigns.
Aside from this yuletide holiday is traditionally celebrated all over the world, Christmas marketing is a magnificent opportunity for local businesses to provide something merry from what customers usually expect. It is a special event for your marketers and local company, as you get to show more of your creative skills while having fun. More importantly, Christmas business marketing allows you to engage with your customers, gain more interest, and drive more consumers towards your business' way. In return, you'll experience an increase in engagement and sales for your company.
While people are busy crowding the streets and malls to cross things off their Christmas shopping lists, it's time for local businesses to take action. Local business owners like you should capitalize on the hustling and bustling of the Christmas season. You will only have a small window of time to get your message across and reach potential customers.
So, sit back and read the rest of the article to help you with your Christmas marketing strategy. Happy Holidays!
Winter Wonder-Website
To get the Christmas ball rolling, beautify your website with some frosty winter flavor for your online branding. A great Christmas marketing idea is to style your company logo and add elements of the yuletide season.
You can then utilize your Christmas company logo in any way you can, either on your business website or anywhere your brand is plastered. Decorate your website with Christmas-themed designs to keep the vibe going so that internet users visiting your homepage can feel the genuine holiday spirit. Furthermore, using the Christmas version of your logo as the profile photo on your social media accounts/pages is another great idea. It brings more awareness to your subscribers that your local business has something in store for the Christmas season.
Holidays On Social Media
Aside from updating your website for Christmas, set your presence on social media into the tune of the holidays with themed posts and content. As mentioned earlier, add some frosty winter flavor to your company logo and make it your profile picture on every social media account of your local business. To make your posts more in line with the holidays, add some emojis like the Christmas tree, Santa Claus, musical notes, glowing star, the snowman, and snowflake. Of course, throw some gift emojis to attract the eyes of your audience.
Share content about Christmas to-dos and shopping checklists that relate to your business, which in turn will help your subscribers with their Christmas preparations.
You can make a video showing your company welcoming the Christmas season with sneak peeks of what's new and post it on your social media pages. Most importantly, your Christmas-themed video should exude the qualities of the spirit of the holidays and spread awareness, goodwill, and generosity.
Holiday Branded Giveaways
The best holiday marketing ideas anyone ever thought of for Christmas that interests consumers are the ones with freebies. You know what it is, everybody loves freebies. An excellent thing to give out for free during Christmas is greeting cards. But not just any ordinary ones. 
To make greeting cards unique and authentic to your business, stamp your brand on it. Attach your Christmas company logo and write a little message inside it. Offer them as a freebie if customers purchase or spend a certain amount from your business. Just make sure that they are useful to your customers and relevant to your business.
Handing out giveaways will show your utmost appreciation to everyone who supported your company and also boost loyalty to your supporters.
Capitalize on Gift Cards or Certificates
Other than giving your line of Christmas giveaway, you can also consider selling gift cards or certificates of your local business. Doing that is like hitting two birds with one stone. How? Gift cards entice your consumers to buy and spend more in your shop while giving your business a jumpstart during the first months of the succeeding year.
Make your gift cards or certificates visible by displaying them in high traffic areas such as your store windows, cashier counters, and even virtual promotions like emails and social media posts.
Frosty Limited Edition Products
For December, take over the competition by releasing a line of Christmas limited edition of your products. It's one of the best Christmas marketing ideas out there. Take note: it's for one month only.
Offering your products injected with the joyous flavor of the yuletide season creates buzz for your brand. It will bring more interest coming your way because your products become limited editions due to the Christmas theme and span of availability.
Don't forget to let your customers know about your new holiday-themed offerings. Keep them in the loop by posting photos and articles on social media and your website featuring limited editions. It's the perfect time to capitalize on driving Christmas shoppers to your business' doorstep, offline, and online.
Joyful Web Content For The Holidays
In honor of the spirit of Christmas, curate your content that lines up with the feel of the holidays. You can add text on your website content that will give your visitors a glimpse of the holidays to get them into the spirit of Christmas. Make it joyful and entertaining to fully attract everybody's attention, from your loyal consumers to potential customers.
Publish Christmas-themed content for blogs and articles to drive more busy shoppers to your website. Write helpful content for your readers that will solve their problems and take away their stress during this merry month. You can also send cheerful emails to your online subscribers and customer list like Christmas-themed email newsletters. Doing so will boost sales and brand awareness, especially for small businesses.
Have A Merry Christmas Sale
Unique holiday deals are another great idea for Christmas marketing.
Providing discounts to shoppers during the holidays or for the whole month of December works significantly for local businesses as it boosts the interest of your brand and of course, your revenue. Consumers are more inclined to purchase products from companies that offer exclusive deals and huge discounts during the holidays, helping alleviate the hustle and bustle of Christmas shopping.
Organize A Christmas Contest
And lastly, one of the most enticing Christmas marketing ideas for small businesses is by organizing a Christmas contest. There are loads of ideas that you can find online.
Attract customers to come and visit your business by hosting an ugly Christmas sweater contest. Customers and even random contestants showcase their most unpleasant, funniest, and most creative sweaters. Of course, the best to exude those qualities wins a prize from your business.
Remember to take quality pictures and videos of the event to document each cheerful minute and feature them on your website and social media accounts. You can also consider launching an online version of the contest for your social media followers.
Elizabeth is the Marketing Outreach Manager at Meegle. Her responsibilities include managing outreach campaigns, content management, and lead generation. With a decade's worth of experience in managing marketing campaigns of local businesses to large multinational enterprises, she makes sure that her projects are future proof and will provide substantial value to her clients worldwide.