Hear ye, hear ye.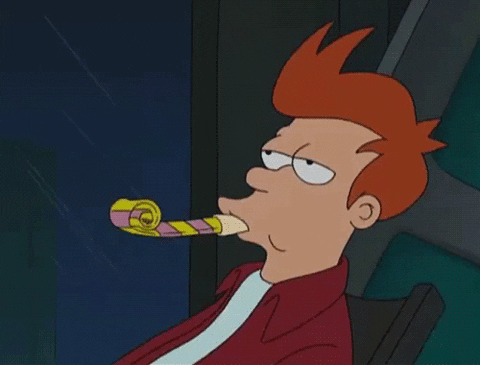 The incredible year of 2019 is about to approach the finish line. All good things must come to an end, as they say. However, as with every ending, it ushers in a new beginning, which brings forth better things for everyone. And they are coming your way. The New Year is a call for celebration. What better way to close out the year 2019 and welcome the new year than devising a New Year marketing strategy that will boost customer engagement and sales? Yes, you can do and achieve both at the same time.
A great New Year marketing for your local business and loads of fun before 2020 starts. Now, how's that for a jumpstart to edge out the rest of the competition?
But why employ such a strategy? That's because consumers are still in holiday shopping mode, and local businesses like yours should capitalize on this situation. Companies have been doing this for years as it is a way to give back and satisfy customers for their support throughout the year. Not doing so will be a disservice to why you are in the industry in the first place.
You can leverage New Year's Day to grow your local businesses with these innovative and fun New Year Marketing ideas.
A New Year's Resolution List
Always start the year with tradition, and one that's forever relevant to the occasion at hand is to come up with a New Year's resolution list. Start a New Year marketing campaign by posting your business' resolutions on your social media accounts. After that, encourage (or ask) your followers to compose and submit their list of New Year's resolution to you.
You can also throw in some incentives from your recent Christmas freebies to the ones who presented their entries as your token of appreciation and participation. It makes your campaign more enticing and boosts your social media engagement.
New Year's Email
Now, when you talk about marketing strategies for the New Year, sending emails is a staple. It's the same as pizza is to New York City, or sushi is to Japan. And there's no better way, marketing-wise, to start the New Year by sending emails wishing happiness and prosperity to your subscribers, loyal customers, and your whole target market.
If you want to set your business apart from every other company out there, send your New Year's email before the said holiday. It's an efficient New Year's Eve marketing approach. This way, your email has a higher chance of getting noticed in the inbox of your customers rather than sending them on the exact day resulting in your email getting buried by others. Turn up the notch one level higher by composing your message as thoughtful as you can to make it worthwhile for your subscribers to read.
You can also throw in some special offers and discounts to select groups of your most loyal subscribers to appreciate their loyalty and support throughout the year.
New Year Online Vibes
Ramp up the season's festivities with the help of your online presence and a great New Year marketing strategy. Get ready for the new year by charging your channels with the holiday spirit. After December 25th, add some more festive designs on your local business website that's in line with celebrating New Year's Day, such as fireworks, glitter words, and anything you can associate with that extraordinary day.
Amplify your social media presence with a renewed vigor for the upcoming year. Market your local business with new posts about upcoming events, promos, or products for the year 2020. Release teasers in the form of images, videos, and blogs if you have anything planned for the coming year.
Another effective way to attract your customers' eyeballs is by redesigning your website header footer, avatar, or company logo, putting in elements of the festive holiday.
Launch A Festive Promotion
Festivities attract bodies, and for local businesses, bodies transpose to sales. So, it's highly considered to launch a festive promotion to help your local business' New Year marketing campaign. Exactly when consumers thought the holidays have ended, after Christmas Day passed, surprise them by having a New Year's Day sale. That should generate buzz among your customers.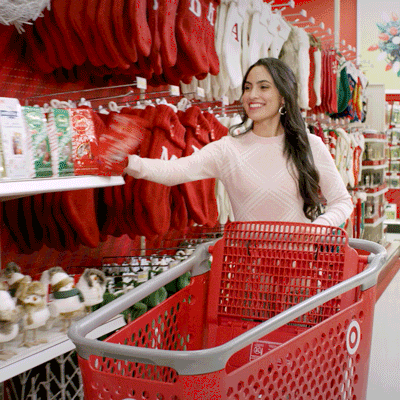 Consumers are always on the lookout for better bargains when shopping for something. Give what they want or sort of what they want. One of the most used New Year marketing ideas is having a flash sale, which gives customers a great shot at buying new and current products. Post an announcement on your shop windows, your local business website, and every social media account you have.
Have A Happy New Year's Party
Either it's on the eve of or on the day, a party is a party. Everybody wants to party whenever an occasion comes around, especially when that particular occasion falls on the last day of the year or the first day of the next year. Your list of New Year marketing tips would not be complete without a statement that reads the words "New Year" and "party" altogether. And it's not a party without bodies coming in your front doors.
Throw a party for your most loyal customers to show some appreciation and increase their loyalty to your brand. It will be a great New Year's Eve marketing strategy as your local business and customers do and celebrate the New Year's countdown together. It also attracts potential customers as they see that your brand is both serious in bringing the best customer service and fun to consumers. Don't forget to give freebies to those who are in attendance to make their time worthwhile.
New Year, New Offerings
Because the new year is coming up, local businesses should always consider offering something new. It doesn't necessarily mean you have to release a plethora of new products or services. A product or two should do it that either is an improvement of your existing product or a brand new one that your company hasn't previously released yet.
Launch a marketing campaign for your new offerings and come up with an excellent tagline relating to it and the new year. So, if you are in the coffee shop business and you want to market your cafe online with a catchy phrase, you can have "New Year, New Brews" for a brand new drink you are releasing. Or if you are in the salon business, "New Year, New Look" might go well for you.
Post-New Year Discounts
Here's the thing. Consumers are more inclined to purchase products or acquire services from companies that offer exclusive deals and huge discounts during the holidays. Why? It helps them alleviate their expenses and choices during this time of the year. Unique holiday deals are another great idea for New Year marketing. Providing discounts to shoppers during a holiday, as joyful as greeting the new year, works significantly for local businesses as it boosts the interest of your brand and of course, your revenue.
Incentivize Customer New Year Videos
Another one of those New Year marketing tips that appreciate and acknowledge your customers' efforts and support is through giving back to your community and especially your consumers.
You can use your social media accounts by encouraging your followers to submit their craziest and most fun-filled videos celebrating or greeting the new year. Give incentives to several contributors who submitted their videos within a time frame you gave. It's an easy way to generate buzz and customer engagement while establishing your relationship with them.
Elizabeth is the Marketing Outreach Manager at Meegle. Her responsibilities include managing outreach campaigns, content management, and lead generation. With a decade's worth of experience in managing marketing campaigns of local businesses to large multinational enterprises, she makes sure that her projects are future proof and will provide substantial value to her clients worldwide.