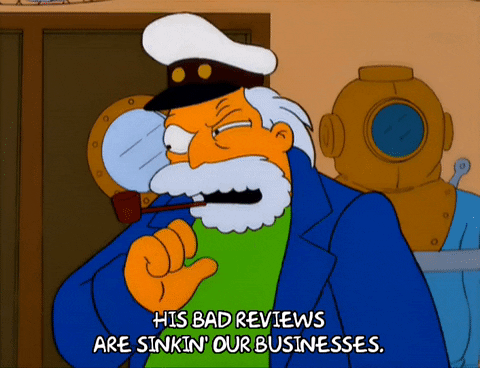 In this world, small businesses encountering negative reviews are not new. It doesn't matter whether your company has provided its best efforts or the highest quality products and services. Eventually, you will face negative words from local consumers concerning how they feel and what they think about your business. As a business owner, you might get hurt at some point. It only depends on how you take these negative words. The best way on how to respond to a negative review is by approaching it as constructive criticism.
In the words of Thanos, negative reviews are "inevitable." All you have to do is be smart and learn the art of responding to negative reviews. It's essential to comprehend how you respond because it can make or break your small business. Fortunately for you, there are ways on how to do that.
Below are tips on how to respond to negative reviews.
Take A Deep Breath And Sympathize
The reason why some businesses give funny responses to negative reviews is that they forget to take time to internalize everything before doing anything. The moment you encounter negative feedback or review from a customer, you must always remember to take a deep breath first.
Don't ever go berserk over a negative review. Or else, you will lose everything your small business has established. Using fire against fire does not always have the best results. It will be unwise to do that. Sit back, try to relax as much as you can, and take a deep breath to process what you just read. That's how a smart business owner or an online reputation manager acts.
After you have calmed your emotions and get back to your senses, try putting yourself into the reviewer's shoes. Sympathize with the customer about the bad experience they had with your product or service. Humility is the key here. Sympathizing is necessary for you to move on to the next tip we're going to discuss.
Apologize And Address
Your humility as a business owner is required to be apologetic and sympathetic to the reviewer that felt was wrongly done. What the customer wants is an apology from your company, and an apology you will give.
Get past the technicalities of what went wrong first, and sincerely say,
"We apologize that our business did not satisfy your expectations"
or something in line with that kind of tone. What's important is to convey to the angered reviewer that your company is apologetic to the bad experience and willing to make up for it. Even if you think you did nothing wrong.
Notice that the word "apologize" comes before "address." That's because you can't address a situation like responding to a negative review without being initially apologetic and sympathetic. You have to ask yourself the question of, "What's the point of acknowledging the issue if you aren't going to apologize?"
Take the high road, apologize, and address the issue at hand. Respond quickly as the customer thought it was highly necessary to post a public review. So, business owners like you should treat a negative review as urgent. After you issued an apology, you can continue saying,
"Thank you for letting us know about this issue and providing your feedback."
Regardless of the review, whether it is right or wrong, it never hurts to thank the customer for bringing the situation to your attention.
Related Article: A Business Owner's Guide to Online Reviews
K.I.S.S = Keep It Short and Sweet
K.I.S.S. is always handy in situations like this. Nope, it's not what you're thinking. It doesn't involve any physical contact with your customer. That's how not to respond to a negative review.
K.I.S.S. means Keep It Short and Sweet. And when it comes to responding to a negative review, less is more. Long responses may seem defensive for the agitated customer. So it's best to avoid giving one and resist the urge to defend your business. Again, don't go into detail by asking further questions as it discourages the person from engaging with you. It'll make things worse.
What you're trying to achieve with responding to a negative review is to make up for the bad experience(if valid) and try to meet halfway in fixing the issue.
Offer To Fix The Issue
Speaking of fixing the issue, you should by all means necessary to do this. As an owner of a business, you should always be willing to make things right whenever an issue pops up. Find a solution to fix the problem and offer the customer a resolution.
You need to pull out all the stops, and if it means compensating the customer with a free replacement or a freebie, do it. What also works is by communicating with them, providing contact details for them for reference. If potential customers see your efforts on making up to customers who had bad experiences with your business, expect an increase in your following and sales. They will also recommend your company to people they know, and you will quickly see those one-star reviews turn to five-stars in no time.
You not only made one happy customer but also gained more.
Related Article: How To Use Reviews To Improve Your Customer Experience
Follow Up And Ask For Removal
Responding to negative reviews doesn't end with addressing and fixing the issue. Just like how courtship doesn't end with confessing your feelings only or in sales wherein selling continues even after sealing a deal, the hustle never stops.
Send a personal email to follow up on the customer to know how things are going after you've apologized and fixed the issue. Customers feel they are cared for if they see you, the business owner, personally checks them with follow-up messages. You can then ask for the removal of the review. That is how you convert one negative review into one great positive understanding with a customer established by trust and appreciation.
In most cases, satisfied customers that previously left negative reviews for your business will remove them on their own.
Always Be Professional And Polite
In the world of serving people or giving service, one should always be professional and polite regardless of the situation. In the business world, it's essential to keep your composure and be mild-mannered. Always consider that you are dealing with the people that give life(and revenue) to your business. So, when a negative review comes your business' way, getting angry and lashing out at the reviewer isn't the best thing to do.
Considering your customer's feelings are already agitated, your brand's reputation is on the line when you respond to their negative reviews. Continue to be polite in addressing their bad experiences. And instead of further irritating the customer, be professional enough by offering the help or solution to what they're complaining. In return, people online will start to recognize your business in a positive light (cue in positive reviews).
Fake Negative Reviews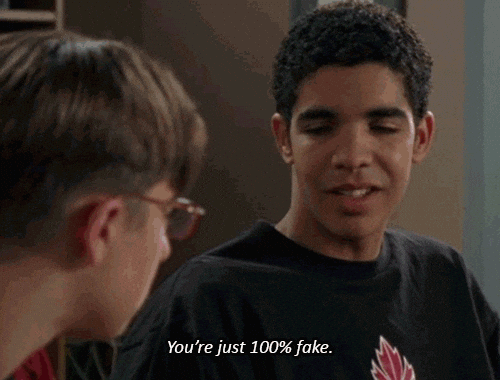 You can always decide if you should respond to a negative review, especially when you've proven that it's a false one. You have all the time in the world to assess if a negative review is legit or not before responding to it. And you have all the right to decide when or not to respond.
Elizabeth is the Marketing Outreach Manager at Meegle. Her responsibilities include managing outreach campaigns, content management, and lead generation. With a decade's worth of experience in managing marketing campaigns of local businesses to large multinational enterprises, she makes sure that her projects are future proof and will provide substantial value to her clients worldwide.